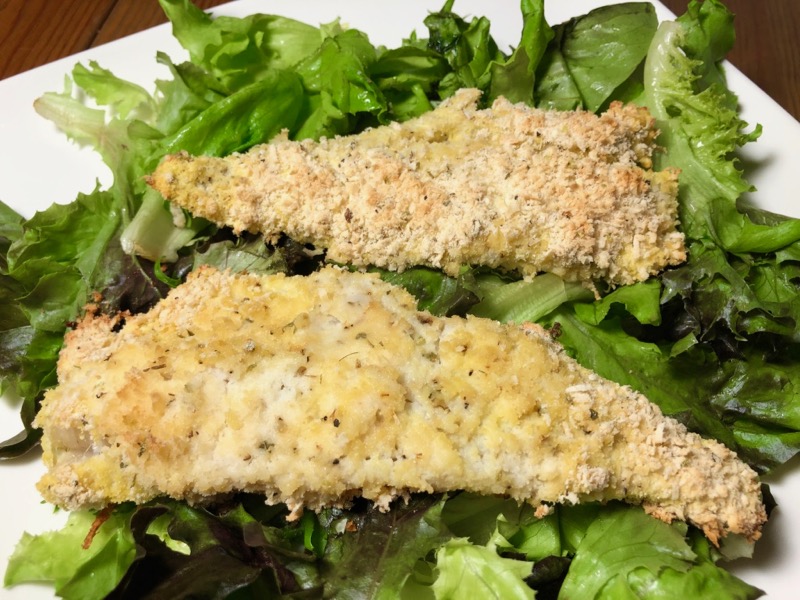 Fish and cheese don't sound like a good combination to me, yet this one is great! The coconut flour adds a slight sweetness that keeps the dish light and packed with flavour.
Time: 30 minutes
Serves: 4
Ingredients:
50g coconut flour
20g grated Parmesan cheese
2g salt
1g dried oregano
0.5g fresh ground black pepper
2 eggs
500g sole filets
Preparation:

Preheat your oven to 205C.
In a tray, combine flour, Parmesan, salt, oregano and black pepper.
Whisk the eggs and place in another tray.
Run each fish filet through the egg and shake off any excess, then place them in the flour mixture to coat evenly.
Place the fillets on a parchment-lined baking sheet and bake for fifteen minutes or until the coating browns slightly.
Remove from oven and serve immediately.