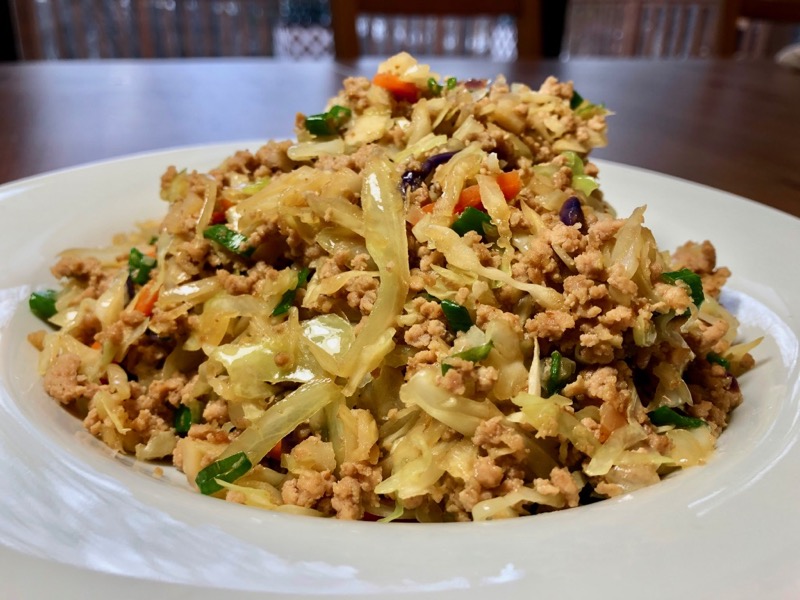 I'm late to the "egg roll in a bowl" party, but here's my take on it. I used ground pork, though chicken or turkey would be great choices too.
Time: 20 minutes
Serves: 4
Ingredients:
500g lean ground pork
3 cloves garlic – finely chopped or grated
60g canned water chestnuts – chopped
5g fresh ginger – finely chopped or grated
400g shredded cabbage or coleslaw mix
50g soy sauce
10g toasted sesame oil
6 green onions – sliced
Preparation:

Place a deep-walled frying pan on medium-high heat. Add the pork and cook, breaking apart until just cooked through.

Stir in the garlic, water chestnuts and ginger. Cook stirring occasionally for two minutes.

Add the cabbage and soy sauce, stirring occasionally for three minutes.

Remove from heat. Stir in the sesame oil and green onion.

Serve immediately.