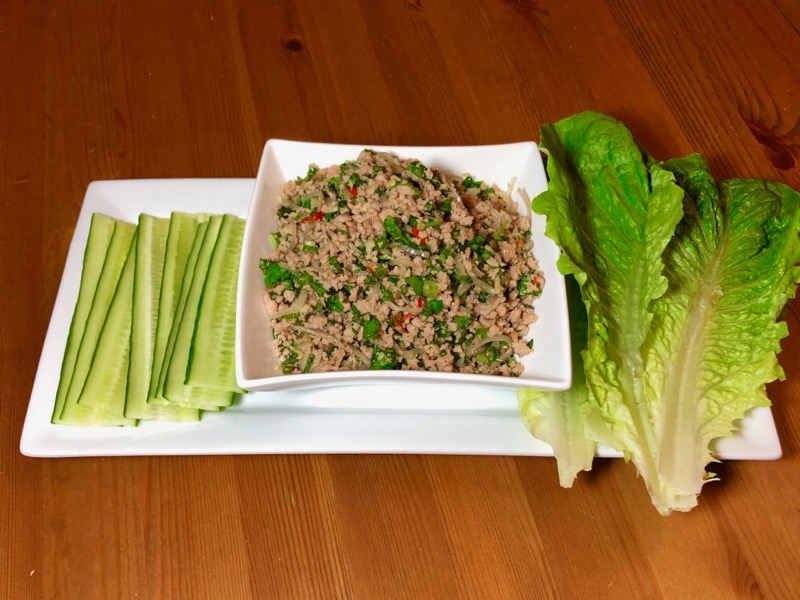 This is based on a Laotian dish and should really have toasted rice powder. It should have toasted chili powder too, but sometimes you just have to work with what you have around the kitchen. This version is worthy of a regular appearance on your table regardless. As a main course, plan to serve two with it.
Time: 30 minutes
Serves: 4
Ingredients:
450g ground chicken
50g shallots – thinly sliced
15g fresh cilantro – roughly chopped
10g lemongrass – finely chopped
10g fresh mint leaves – roughly chopped
4 green onions – thinly sliced
3 red Thai chili peppers – thinly sliced
40ml fish sauce
Lettuce leaves and cucumber strips for serving
Preparation:

Place chicken in a pan on medium-high heat, turning and crumbling apart until cooked through. Remove from heat.

Transfer chicken to a bowl with all remaining ingredients except lettuce and cucumber. Toss well to evenly combine.

Move mixture to a dish, serving immediately with lettuce and cucumber.